Following careers in the Federal Bureau of Investigation (FBI), the owners of GMan Home Watch, Jorge "George" and Barbara Martinez moved to Florida. Florida has always been their retirement dream location and over the years they visited various parts of the state before discovering Southwest Florida. They fell in love with the sunny weather, friendly residents, and the numerous educational and recreational activities the region has to offer. They first settled in Venice and eventually moved to Punta Gorda.
George and Barbara
George and Barbara know the wonders of owning a vacation home.  They also know the burdens of wondering from afar how well your home has weathered a recent storm.  Worse yet, what it is like to return to your piece of paradise only to find damage due to broken pipes or air conditioning units.
Combining their personal experiences with their dedication to serving and protecting the public is where the idea of GMan Home Watch got its start.  The name "GMan Home Watch" is a play on the slang term for FBI Special Agents dating back to the 1930s.
George and Barbara first established GMan Home Watch in Venice where it quickly became a prominent go-to business.  They received numerous accolades and were voted the "2020 Neighborhood Favorites – BEST PROFESSIONAL SERVICE" by subscribers to nextdoor.com.  That business was sold and will continue to operate under the name GMan Home Watch of Sarasota County.  George and Barbara now bring their expertise, professionalism, and dependability to Punta Gorda. 
As the owners of GMan Home Watch they want their clients to see them as their most trusted neighbor and to feel comfortable knowing their home is well-cared for by a responsible and reliable team while they are away. 
George is a veteran law enforcement officer with 8 years as a local police officer for the Skokie, Illinois Police Department where he served as a Patrol Officer, Evidence Technician, Field Training Officer and Crime Prevention Officer.  He joined the FBI in 1988 and served 23 years as a Special Agent and Supervisory Special Agent investigating criminal and terrorism investigations.  His credentials highlight excellence in areas of theft and property crime prevention and investigation as well as physical and personnel security.
During his FBI career, George received several awards and commendations from three FBI Directors for criminal investigations.  He was also recognized by the United States Attorney's Offices in Districts of Columbia, Maryland and Virginia for outstanding investigative efforts which resulted in multiple indictments and convictions of subjects.
In his final assignment, he was responsible for developing and implementing security procedures and control systems and methods for protecting personnel, facilities and classified information for over 600 employees and contractors at 12 locations.
George retired in 2010 and worked as a Program Director for ICF International leading a cadre of staff members in support of the Department of Homeland Security, United States Citizenship and Immigration, Fraud Detection and National Security Directorate.
Barbara is also a retired Special Agent/Supervisory Special Agent of the FBI with over 33 years of service specializing in criminal and terrorism investigations.
Barbara's distinguished career included notable undercover assignments in organized crime and narcotics investigations.  She was a member of the FBI's Evidence Response Team and participated in high profile cases including the investigation of the Unabomer and the 1996 Olympic Bombing in Centennial Park.  She was among the first FBI Agents trained to collect evidence involving hazardous materials such as anthrax which was mailed to locations in Florida during the Amerithrax case.
Barbara worked to bring life-saving equipment to First Responders across the country as the Unit Chief of the Weapons of Mass Destruction Operations Unit. After 9/11 she led a Joint Terrorism Task Force in Richmond, Virginia, which successfully neutralized terrorist plots afoot only 90 miles outside Washington, DC. In her final assignment, Barbara developed national policy, in partnership with the Departments of Homeland Security, Defense, State, and Justice to counter improvised explosive devices (IEDs) used against American interests at home and abroad by terrorist organizations and affiliates.
Together this husband and wife team bring over 60 years of trusted experience, accountability and a keen eye for detail.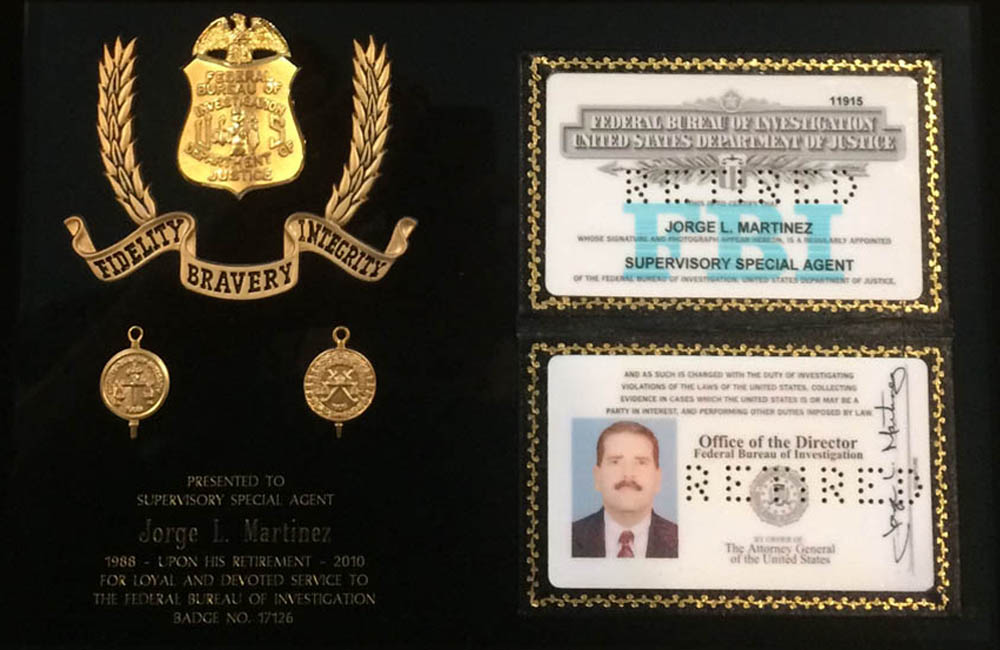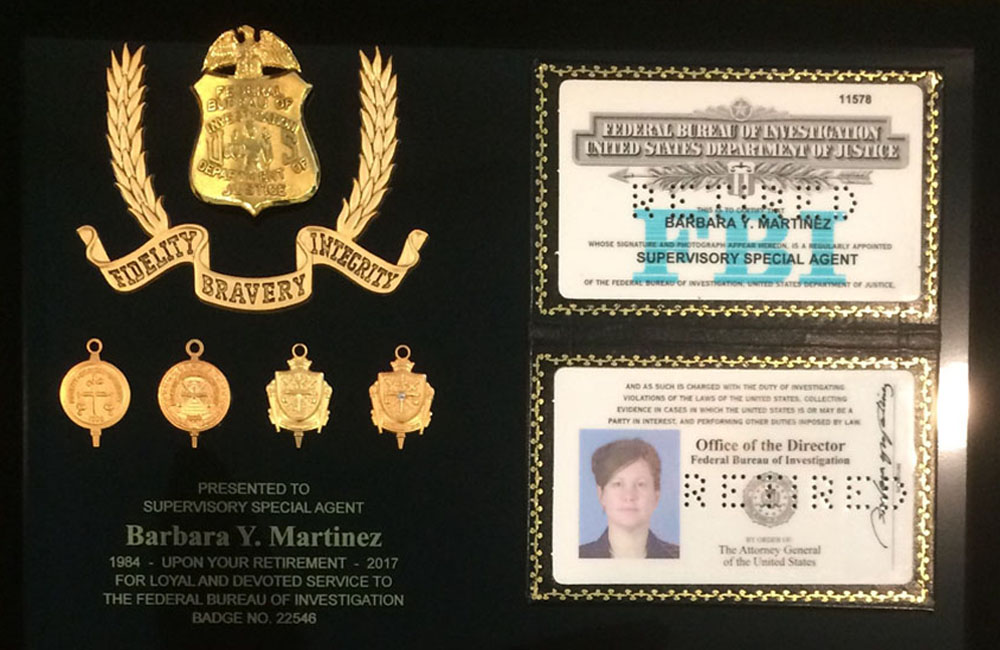 Contact GMan Home Watch!
We offer discreet, dependable, and documented services tailored to fit your needs; all at affordable rates.
G-Man Home Watch is a full-service home watch provider serving
landlords, seasonal and vacationing homeowners in Punta Gorda.